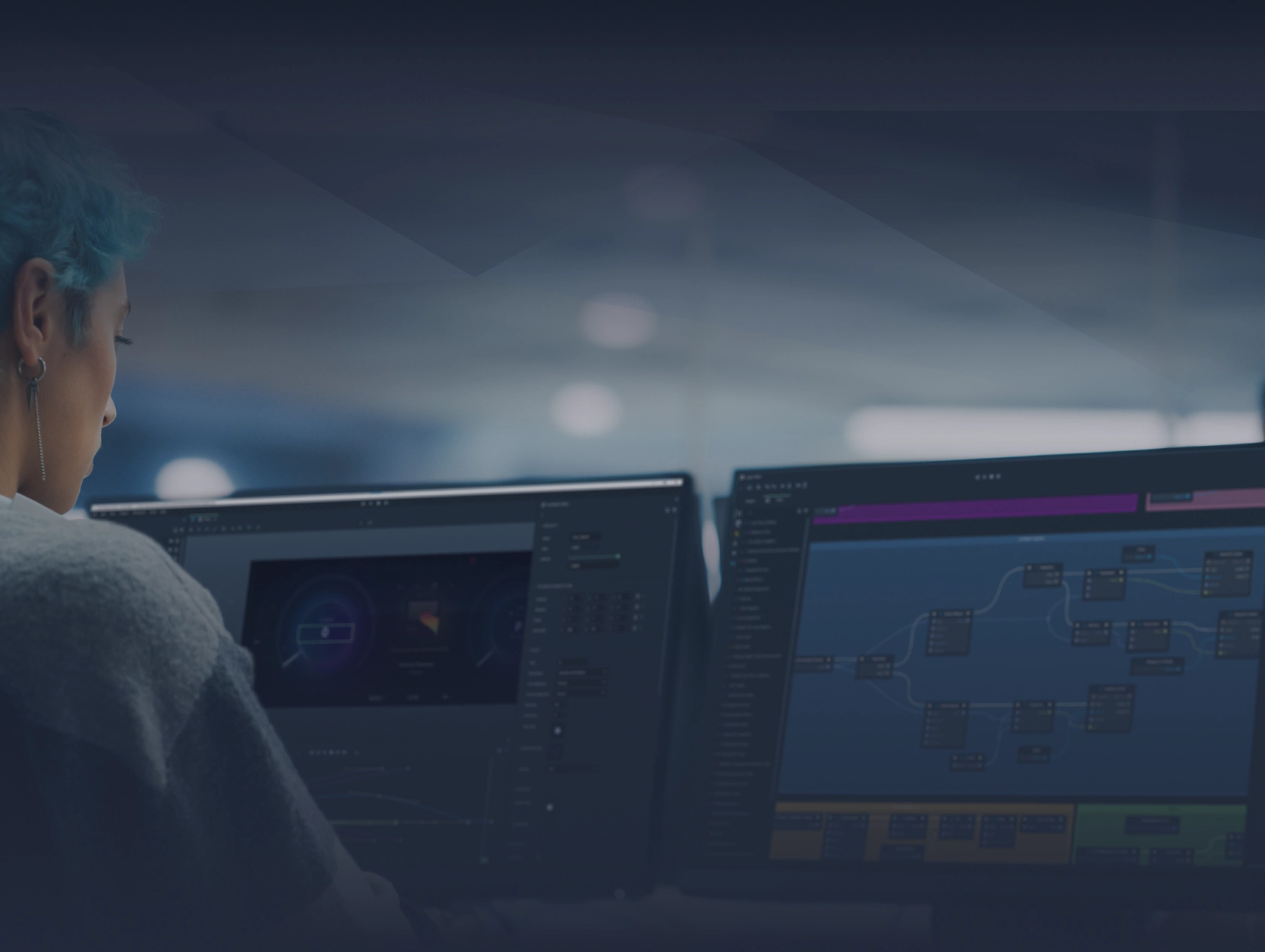 A new way of creating and experiencing HMI
Incari Studio 2022.2
The new Incari Studio release is available now. Investigate new ways to create, experience, and employ HMI solutions. No coding experience is required. Our software provides tools for logic coding, 3D animation, technology integration, and more.
More features, more creativity
Your number one HMI software solution complementing and optimizing the entire UI/UX creation process.

Increase flexibility through Nested Prefabs
Complete larger and more complex structures with Nested Prefabs. Maintain Prefab references in another Prefab, providing increased usability flexibility to accommodate operations and structural changes.
Trigger your Prefab from within a nested Prefab.

Quick and seamless importing

Our fastest saving and loading times yet
Enriched visuals through Post Effects
Maximize the user experience through high-quality visuals. With Incari's new Post Effects, you take your designs to the next level. Easily apply effects to your scenes for the desired look and feel. Introducing Bloom and Lens Flare, we encourage you to explore.
Learn more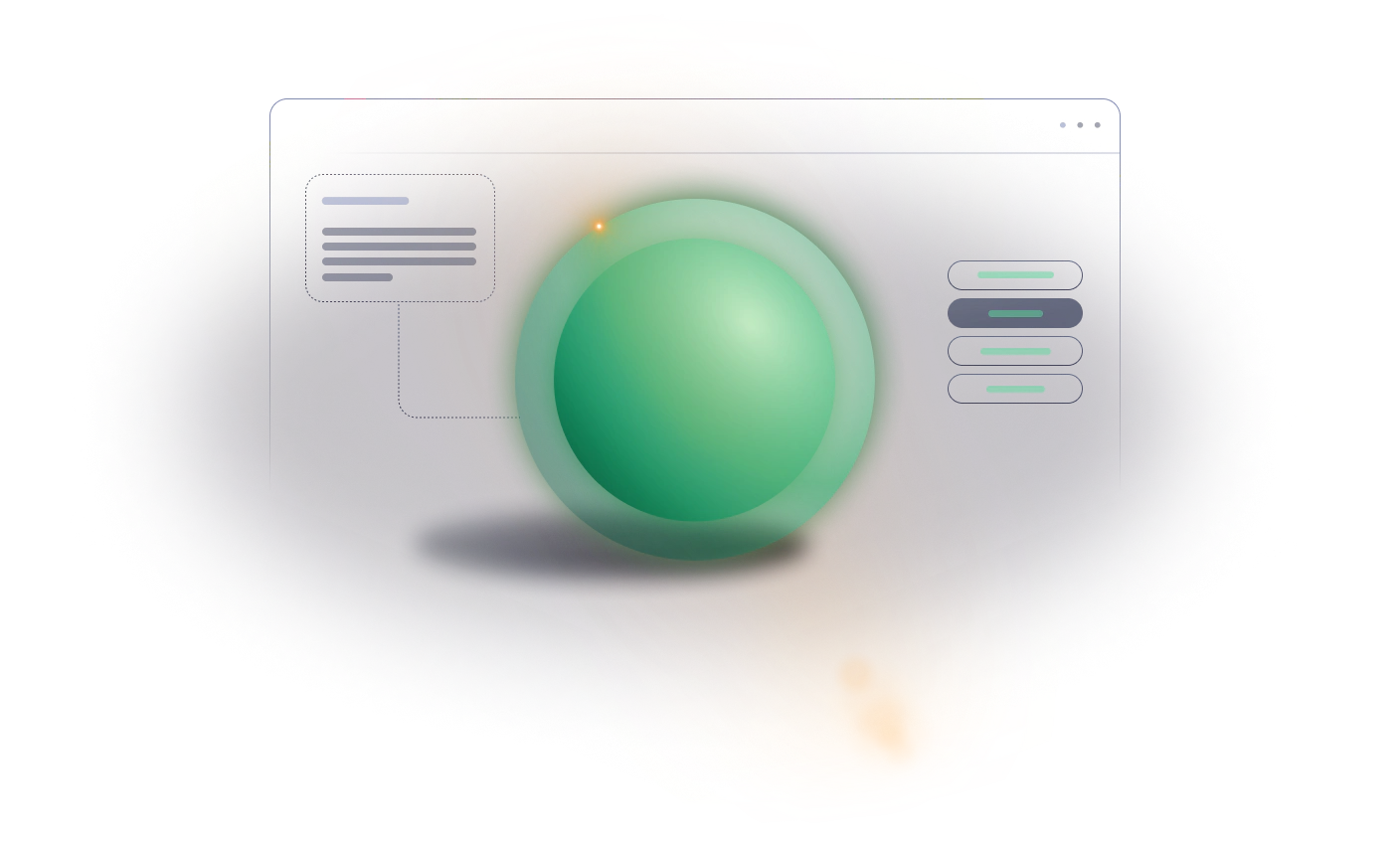 Work smarter with Tags
Keep your digital workspace organized through tagging and grouping. The new Incari Studio 2022.2 Tagging system allows you to group, filter, and apply operations swiftly and efficiently.

Search for tags and apply operations in no time.
Optimized for Extended Reality
Immersive tech is becoming indispensable in meeting developmental and consumer-facing needs. Stay ahead of the curve and explore your options with Virtual and Mixed Reality.
Learn more
Cut costs, save time, and increase sales by enabling…
Virtual training opportunities
New 2D workflow and component library
Get more out of your UI designs with our new 2D workflow. A complementing workflow to our existing 3D workspace. Elegantly combine your 2D and 3D components and increase efficiency.


Position alignment upon import

Predefined 2D component library

Personalize Incari's GUI components with CSS
Extended Input Types for enhanced UX
Revolutionize the way users experience your products with Input Types. Create a higher level of realism, enjoyment, and spacial awareness optimization. With hand tracking and haptics, you can now advance your UX design.

Incari Studio 2022.2 helps you to redefine how people interact with machines.
The largest update to date
With our latest release, we have added more features than ever before.
Extended protocols 

Efficient communication between devices with our newest protocols.

New logic nodes

Extended nodes like pre-defined commands, objects, and events.

Custom shader editor

Defined with custom controls and data range validation.

Cross-compilation and target

Easily compile your code and transfer it onto a different system.

Lottie

Create high-quality animations with decreased loading and shipping time.

Logic plugin

Assemble your own nodes in C++ and easily import them.
Join the Hub
Incari Hub is your central access point to all Incari products. Manage your projects, download demos, access documentation texts, and be part of the Incari Community on our forum.
Next to Incari Studio, Incari Hub has also gotten an upgrade. We have extended our endpoint support, applied community feedback and uploaded new demo projects for you to play around with.
Download Incari Hub
Get Incari Studio
2022.1
Try our new Incari Studio release and elevate your HMI interactions.
Professional Plan
13€ per user/month
Billed annually or 14,90€ month-to-month
Incari Studio license, including 30 days trial, plus…
MQTT and HTTP capabilities
CAN-Bus capabilites
Visual Programming
Subscribe now!
Enterprise Plan
Annual billing per seat
Contact Sales
Incari Studio license, plus…
Everything in Professional Edition
Customer prioritization on development
Dedicated support person
Contact Sales