A new and improved camera system
Introducing the new camera system of Incari Studio 2022.2 for increased freedom and creativity. Unlike previous versions, where you only had one default camera, now you have access to an unlimited number of cameras in your scene.
Each camera object can control the angle and perspective of what's shown on the screen, just like any other object within Incari Studio. With our innovative picture-in-picture view in Incari Player, you can easily preview your work in progress and fine-tune your camera angles for maximum impact. Creating cameras in your scene has never been easier, as it can be managed seamlessly within the scene outliner and controlled using intuitive camera nodes. The attribute editor allows you to fine-tune your camera configuration to achieve the desired look and feel. With this new system, you are also able to animate your cameras and bring your scenes to life like never before. Simply select the desired cameras and animate them in the order you prefer to create dynamic and engaging scenes.
Scene audio objects
Transform your user interface and make it more engaging with our newly introduced audio objects feature. You can seamlessly upload a range of .mp3 audio files, including music, speech recordings, and notification sounds, to bring your designs to life. To get started, select "create" in the scene outliner and then choose "audio." You can upload your desired .mp3 audio file and begin using it in your designs. Detailed guidance is available in our full documentation to help you leverage audio objects to create immersive and interactive designs that will keep your users engaged and coming back for more.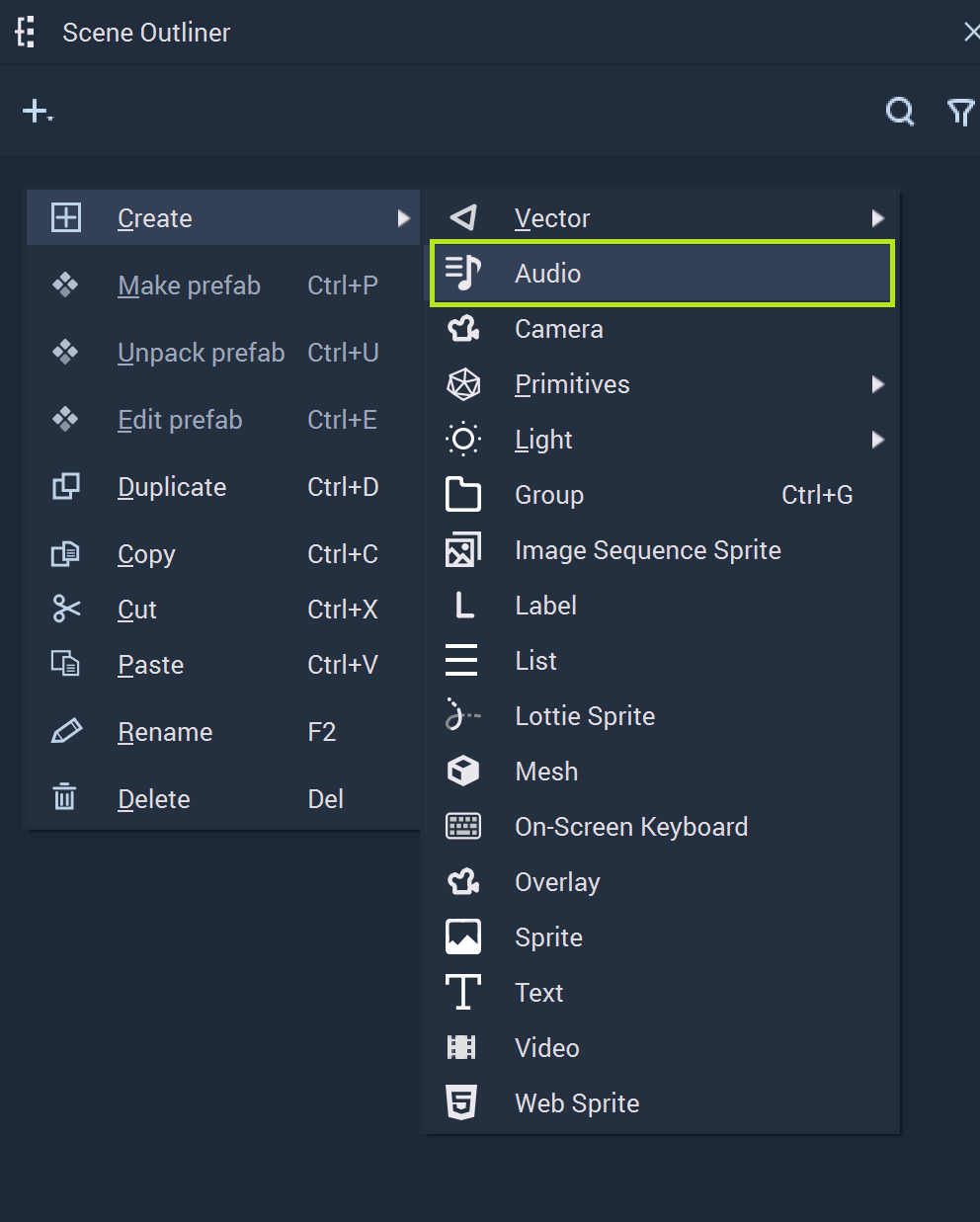 Custom shader editor
Take your 3D modeling to the next level with Incari Studio's custom shader editor. Our wide range of physically based rendering materials defines lighting rules based on 3D imagery through a physical understanding of light transportation. This results in more realistic and accurate models. If you can't find your desired material within our library, our custom shader editor allows you to create and upload your own materials. Access the shader editor next to the asset manager and define your material with custom controls and data range validation. This feature gives you the flexibility to achieve the desired look and feel for your models.
Lottie
Lottie is a JavaScript Object Notation (JSON)-based file format that provides several benefits when implementing animations, including smaller file sizes, faster loading and shipping times, and the ability to scale without pixelation. They can also help brands express their personality in creative ways. In Incari Studio, Lottie files are converted into code through logic. To learn more about the advantages of using Lottie, check out our extensive blog post here.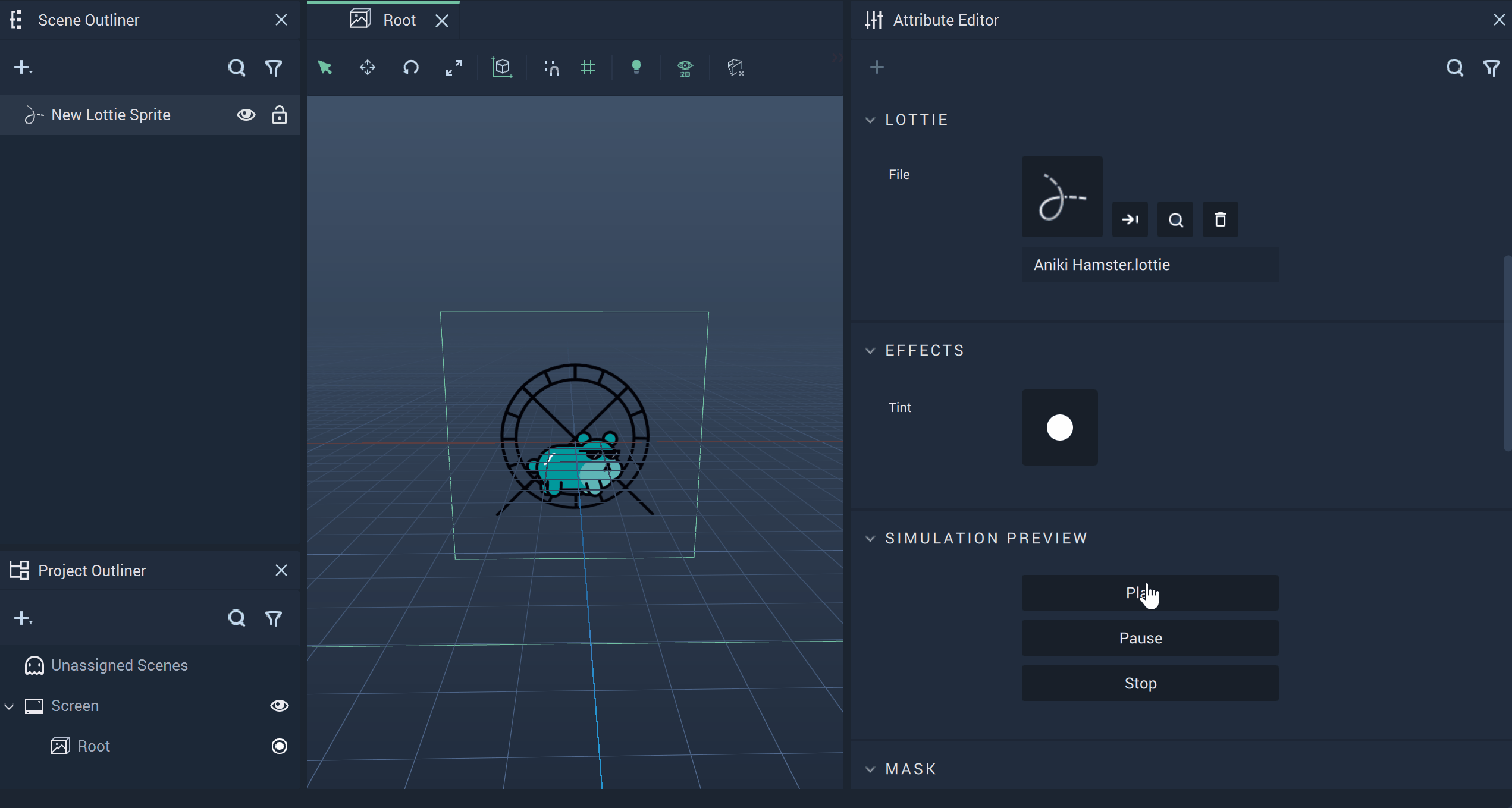 Do you have any questions or feedback? Have any questions or feedback? Join the Incari community on the Incari Forum. Start creating with Incari Studio 2022.2 with our 30-day free trial. Reach out to our sales team for more information on our enterprise plan.