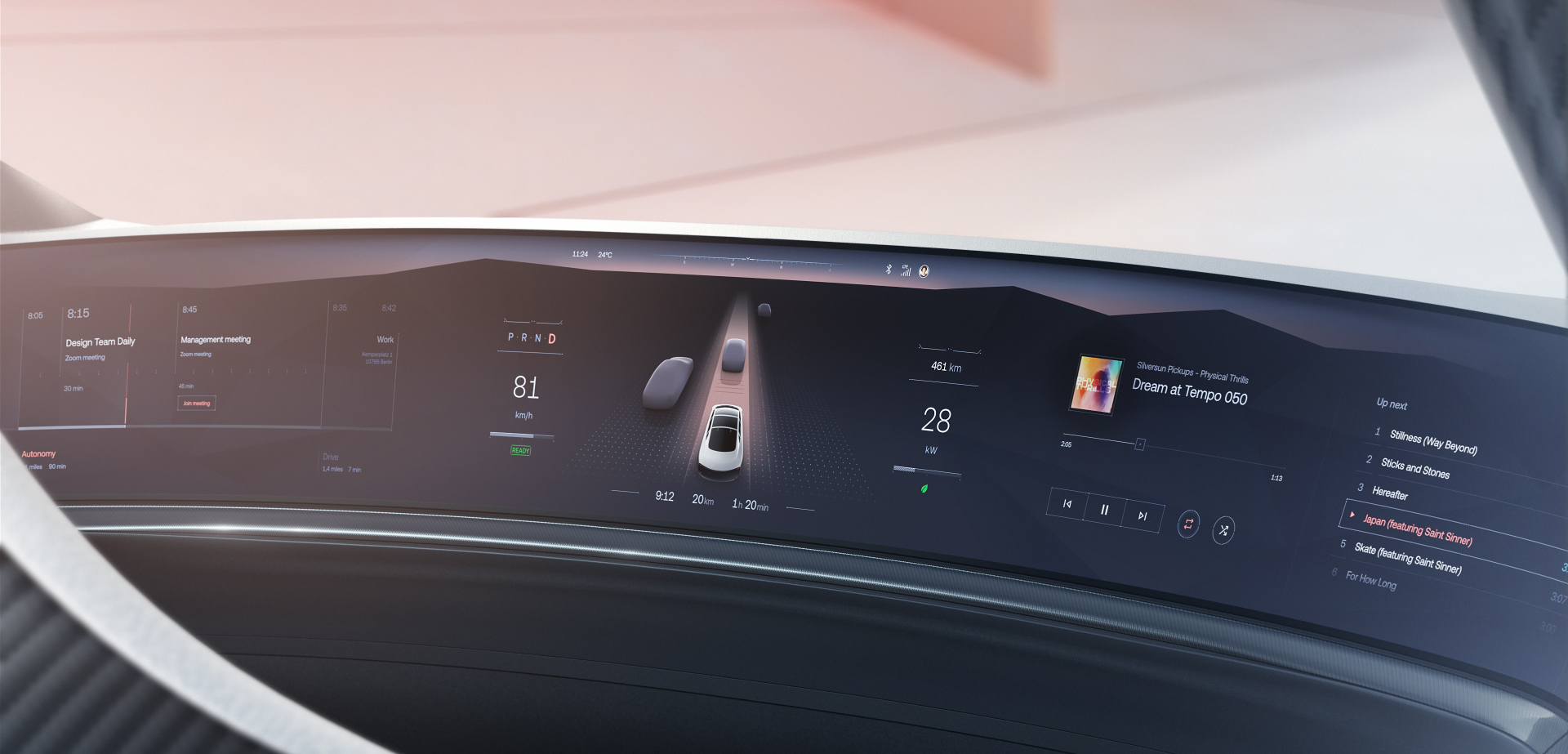 Redefining HMI and Software development.
Incari Studio 2023.1
Optimized performance, enhanced workflows, easy deployment.
Better performance, higher efficiency, and greater creativity
Experience the power of Incari Studio 2023.1 and take your HMI development to the next level. Enjoy higher frame rates, optimized memory usage, faster loading times, and expanded platform support.
Workflow for streamlined
development and collaboration
All-in-one
Accelerate your development process, enhance your creativity, and manage your workflow more effectively with Incari Studio 2023.1. Our collaborative workflow makes it easier for designers, developers, and suppliers to work on common projects.
Spend less time on meetings and more time on creating with Incari development platform
Develop custom GLSL shaders to create unique visual designs and state-of-the-art look and feel.

Utilize multiple cameras per scene and create your project in AR, VR, XR, and holographic.

Extended prefab support for the 2D workflow. Build, adapt, and reuse prefabs across projects.
2D workflow management
We have extended our set of 2D workflow tools to provide the user more flexibility in asset creation. It provides a layouting system, GUI elements and new vector tools. This allows for intuitive and engaging HMI creation by altering styles easily.
Robustness and enhanced performance
With this release, Incari Player is more efficient in memory usage, provides a stable and robust runtime, and improved loading times. This release supports even more target platforms.


Learn more
Stable and robust
runtime

Additional target platform
support

New Logic Nodes and
plugins

Improved rendering
capabilities
Integrate, iterate, and deploy with maximized efficiency
A comprehensive, new way developers and designers work by streamlining the development process for maximum efficiency, speed, and simplicity. Incari Studio 2023.1 focuses heavily on lean integration, resulting in reduced memory usage, optimized speed, and simplified APIs.
Optimized communication protocols
Improved communication protocols lead to stronger integration capabilities, reducing latency and response times.
Get more information
Customized logic nodes
Create custom logic nodes with C++ and build upon Incari Studio's visual scripting capabilities.
Get more information
Extended Lottie support
Benefit from extended Lottie support. Automatically assess the destination's capacity for high-quality animations.
Get more information
Incari's new look
Incari has undergone a rebrand to better reflect our mission and who we are as a company. Discover Incari Studio, Incari Hub, and Incari Player's new look and feel with fresh new logos, icons, and design assets.
Discover Incari's new look
Join the Hub
Incari Hub is your central access point to all Incari products. Manage your projects, download demos, access documentation texts, and be part of the Incari Community on our forum.
Next to Incari Studio, Incari Hub has also gotten an upgrade. We have extended our endpoint support, applied community feedback and uploaded new demo projects for you to play around with.
Download Incari Studio 2023.1 today and experience the difference for yourself
Get Incari Studio
2023.1
Try our new Incari Studio release and elevate your HMI interactions.
Professional Plan
13€ per user/month
Billed annually or 14,90€ month-to-month
Incari Studio license, including 30 days trial, plus…
MQTT and HTTP capabilities
CAN-Bus capabilites
Visual Programming
Subscribe now!
Enterprise Plan
Annual billing per seat
Contact Sales
Incari Studio license, plus…
Everything in Professional Edition
Customer prioritization on development
Dedicated support person
Contact Sales