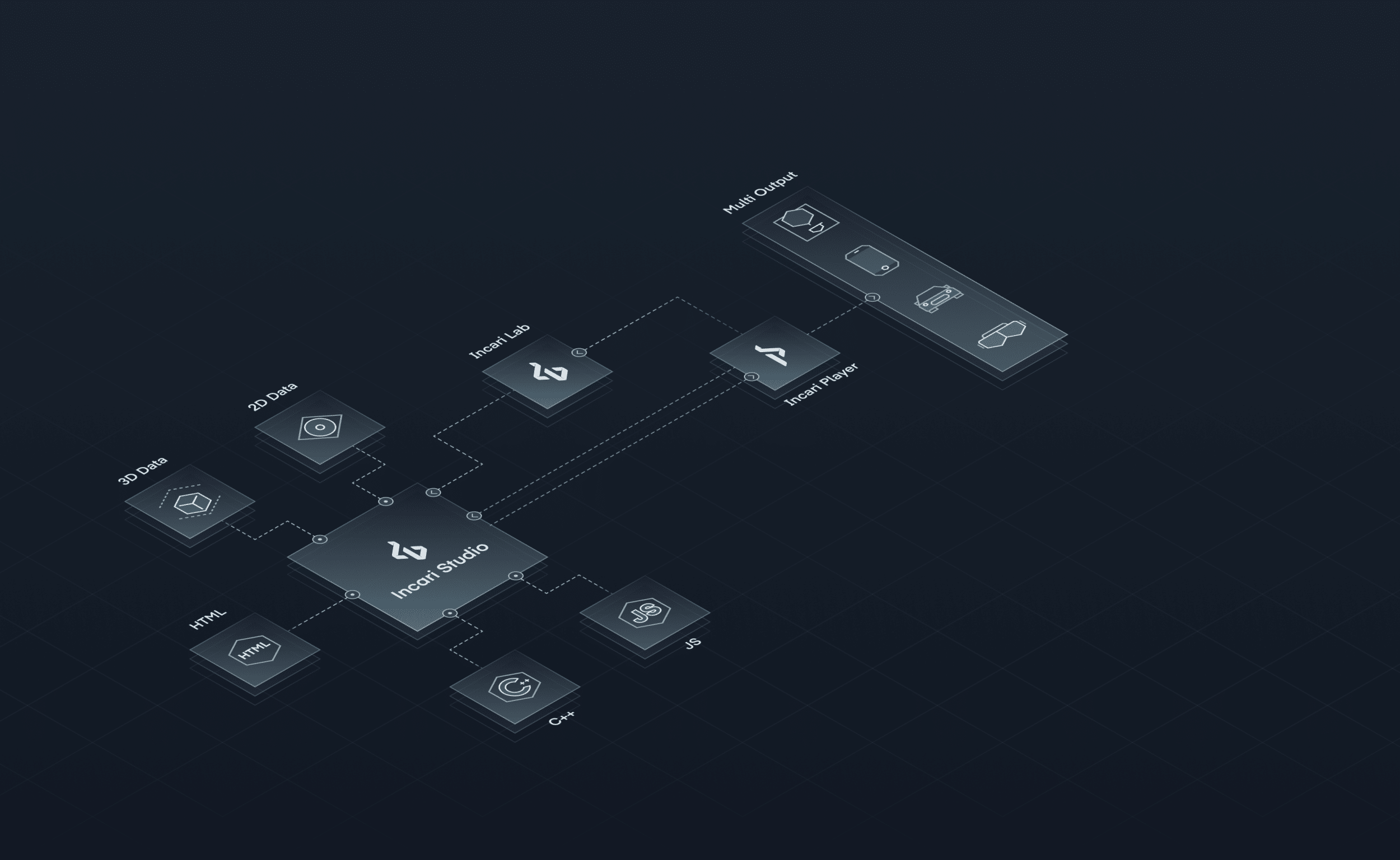 Integrate the future of HMI development today
A UI design tool combining high-end technologies, seamless runtime, and simulator.
Incari Studio brings designers, engineers, and service providers to work together on one platform. Providing a smooth integrated workflow without transaction gaps.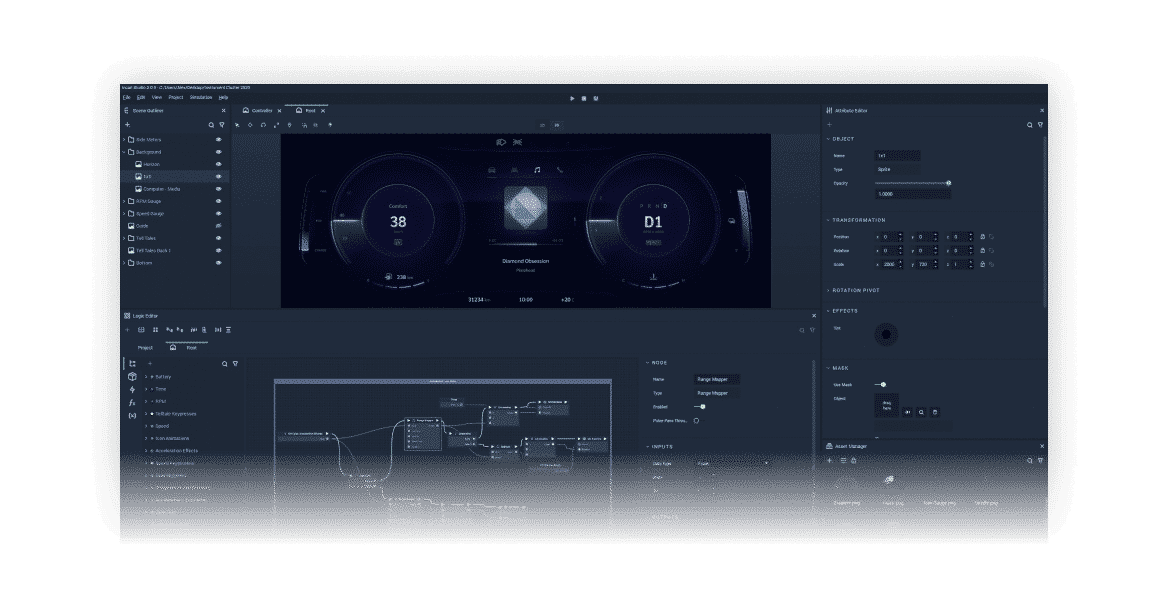 Fast and simple

Rapid prototype by creating widgets with logic, and repurpose them for different user interface designs.

Ease-of-use

No need to be a coding expert to create interactive user interfaces with Incari. Visual coding is used to create logic and commands by connecting built-in nodes.

Plug & play technologies

Incari offers a wide range of third-party software and hardware integrations for every use case scenario. Easily test new concepts and innovative technologies in your projects.

Native 3D environment

The native Incari 3D engine enables the creation of dynamic user interfaces by supporting versatile data formats in one environment and empowers augmented reality.
A runtime engine for embedded systems to drive HMI's created with Incari Studio.

Supports every target system

The player can run seamlessly on any platform. It is compiled automatically to the targeted systems without additional software integration.

Security

Incari Player is highly secure through encryption. It uses several mechanisms to ensure the highest level of security.
A driving simulator with a hardware seating buck to test new user interfaces in a simulated traffic environment. With scenarios such as the sudden appearance of a pedestrian, an accident, weather conditions, or an overtaking car, the simulator brings tangible results in a user-centered approach.
Coming soon...